Bwhahahahahaha!!
Well, really, as a cost cutting measure we invested in a pair of clippers to cut the boys hair. I thought, "how hard can it be?"
As you can see, Jack was way over due for a cut. He was NOT excited to have mom cut his hair, but once we set up the laptop with construction videos he was more willing.
Sadly we thought of the mohawk too late. It was uneven, but funny for a moment :)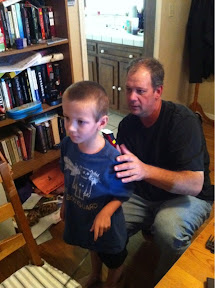 Dad helped me get the line in back straight.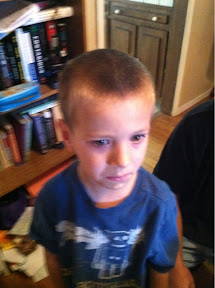 He wasn't too happy at the end (took too long to fix sideburns for his taste) but all in all he looks okay. One more haircut and the clippers will have paid for themselves!
-- Posted From Wherever I May Be in Time and Space