The kids went to a party today at The Learning Village. They had a great time. Jack got to visit with his friend Tyren, and Shraddha and Danielle concentrated on making their mailboxes and valentines for their friends.


Danielle's mailbox




Busy crafting

Gluing feathers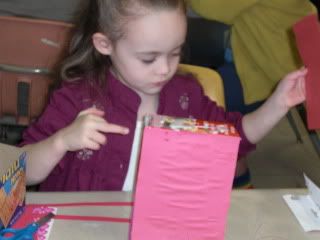 Covering her box with paper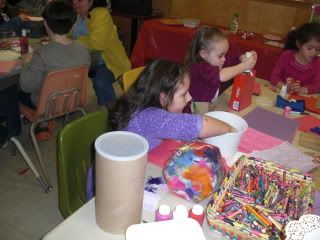 Having fun!
After they made valentines for their friends, they ate far too many cookies, and played outside with their friends!