I baked up some
Sour Cream Pumpkin Bread
. All ready for breakfast tomorrow morning ;)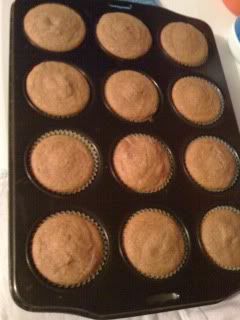 Mmmm, pumpkin-y ;)

I also baked up some Pillsbury Spooky Cat Shape Sugar Cookies!



Michael tested the dough to make sure it was tasty ;)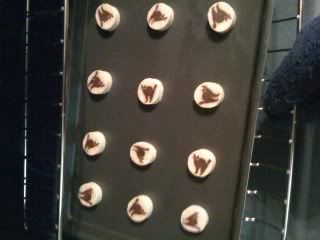 Going into the oven




All baked and ready to nom, nom, nom!

And of course, while we nom'd on our warm cookies, we watched Simpson's Treehouse of Horror XX!
I really find it hard to believe that Simpsons have been on for twenty years, but yep, they have, and somehow they still managed to put out a good Halloween special :) AND amazingly enough, it was actually on in October this year ;0)