Dh and I went out on a long overdue date night last week. We hadn't been in probably a year or more, just out to dinner by ourselves. We went to a different sushi place this time, Ooi.
We had edamame ;)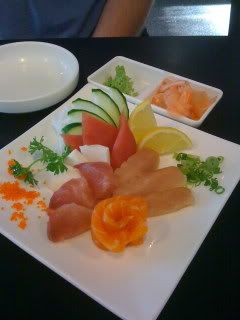 WONDERFUL sashimi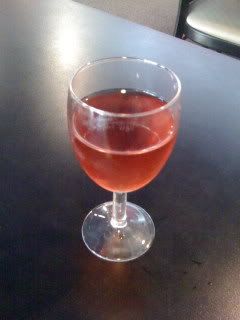 I had plum wine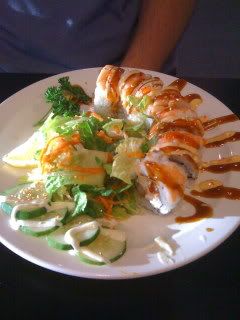 Dean had shrimp rolls of some kind (can't remember name)
I had Crunch rolls, believe me, there was no good side to take a picture of this thing, but it was YUMMY!!
I highly recommend Ooi for those of you who are local, it was good and reasonably priced!
We also slipped off to Target for a minute to get a new router and headphones for Dh's game :)