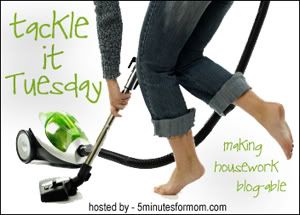 I wasn't intending to Tackle the playroom this week. BUT, Jack dumped out every toy in the playroom. Literally, every toy :( So I figured take advantage of it to sort, disposed and donate.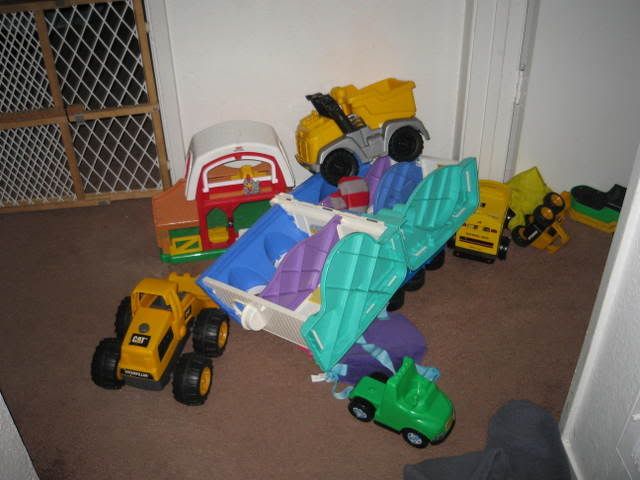 This is what I saw when I walked down the hallway. This is outside the playroom door!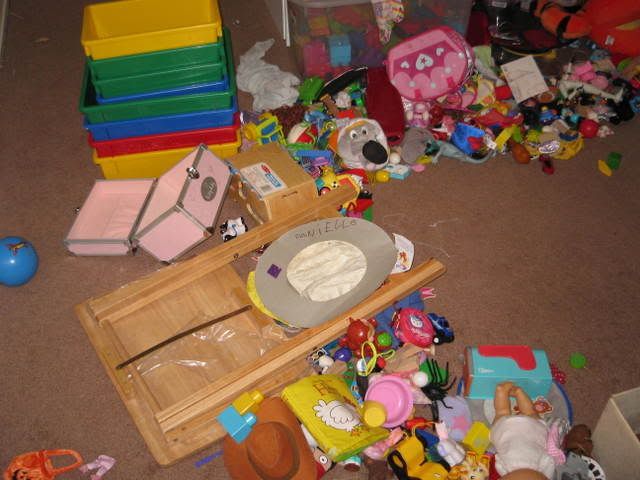 Inside he has neatly stacked the bins, and dumped all the toys out.




I moved the shelves up to the train table.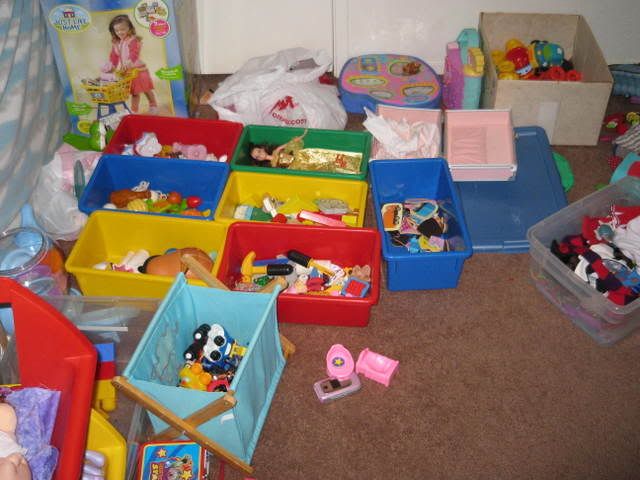 Here it is at the half way point. Some things sorted and ready to go back on the shelf :)





All done! Cars in the box, buildings lined up.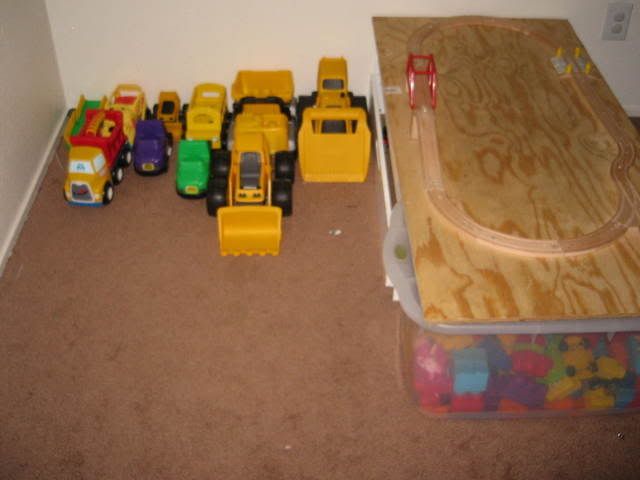 Vehicles against the wall, blocks in box, train table cleared off.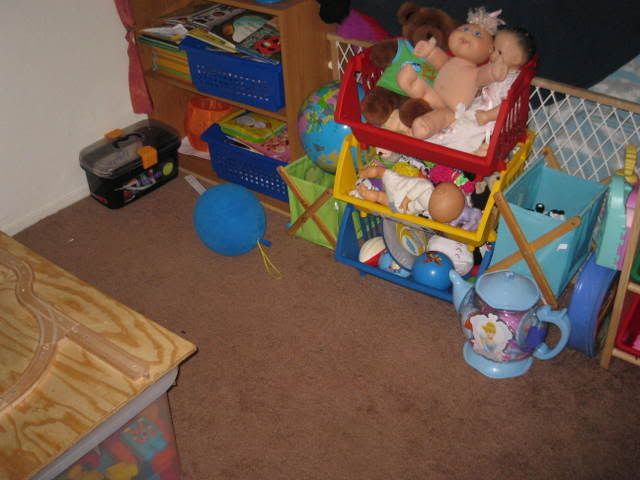 Dolls and books all put away.




And all the toys back in the bins :)