Never before have I been struck with how different Danielle and Jack-Jack are, until I was looking at this picture today.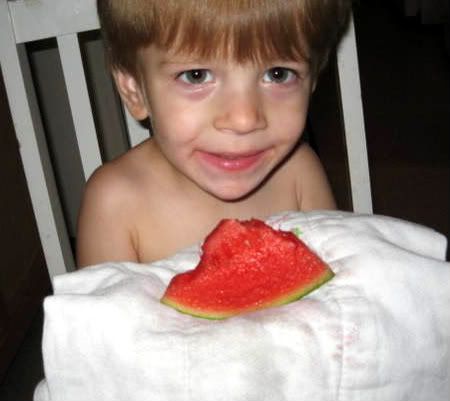 See how he eats with a towel over his hands, hardly watermelon on his face? Jack can't stand making a mess, one grain of rice on his lap and he needs a napkin!
Danielle on the other hand, at the same age, eating watermelon
Diving in face first, dripping everywhere, with out a care in the world, LOL!!