Take for instance this little egg pan my husband got me at Cost Plus World Market on Saturday. Isn't it cute? It makes the cutest little omelet like eggs. I am not going to say they are omelets, because come on, eggs with filling does not an omelet make. But the eggs are cute, easy and have cheese in them, so it's all good..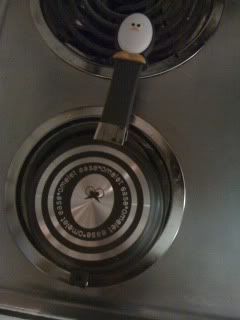 As with any egg dish, you start with warming up and lubing your pan. I prefer to use real butter, you can use what you like.



While your pan is warming, mix up your eggs. I add salt and pepper at this point. I don't add milk or anything, but if you do, feel free :)

When the pan is sufficiently warmed, you add your ingredients, eggs first, then what ever you want to put in them. I assuming pretty much anything would work. I just used cheese, cause that's pretty much all I had laying around. Cook the egg on one side, then close the lid, push down the egg man, and flip it over! Yep, it cooks on BOTH SIDES! No more runny egg in the middle! YAY!!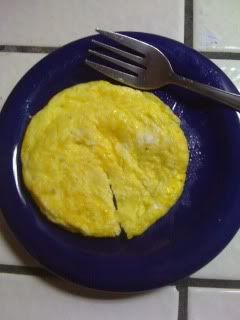 Serve warm, devour :)