So on Twitter I often try to answer
Naturally Savvy
's question of the day. It's fun to look up the answers and try to be the correct one.
A few weeks ago, magic finally struck and I had the right answer at the right time! I won a prize pack from
Anne Chun's
!
Sadly I didn't get a picture of everything together, but there was a wonderful selection of soups, noodles, rice and sauces. Everything I have tried so far has been super yum! My two favorties so far are: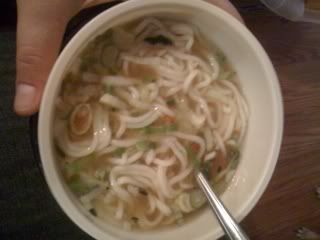 Vietnamese Pho Soup Bowl
Korean Sweet Chili Noodle Bowl
I still have a ton of things to try, including Korean BBQ sauce (what do you put that on?) and a few more soups!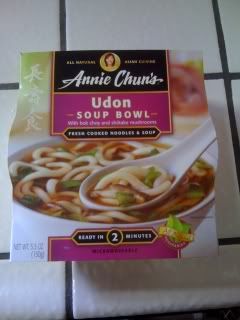 This was not a sponsored post, just me waxing poetic about a great prize win!